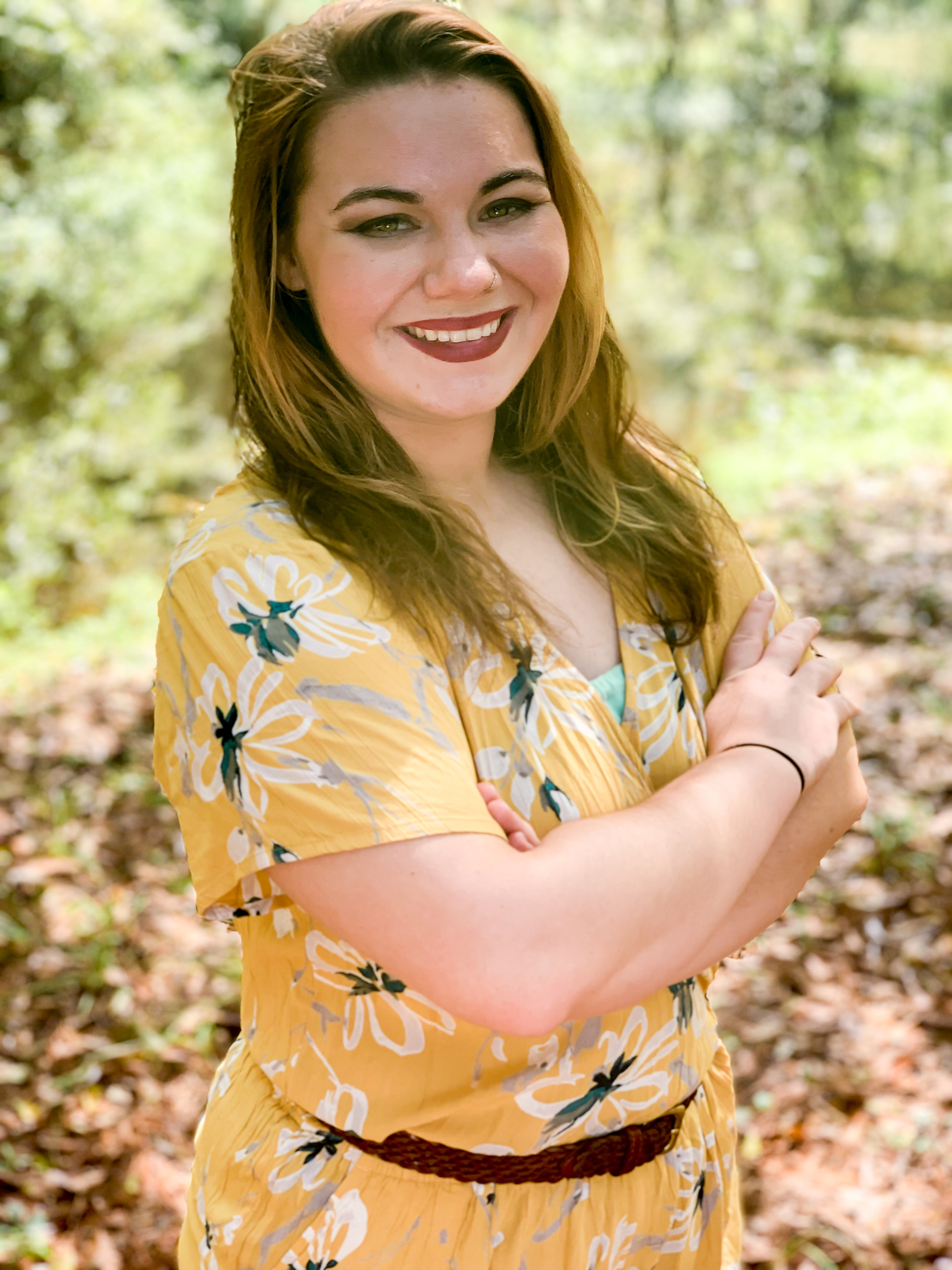 Howdy, and welcome to Emily Sabrsula Arts! Whether you're looking for custom stickers, art, graphic design, photography, or a love of the outdoors, you can find it here!

Emily's career in the arts began in 2011 while working as a portrait and wedding photographer, and has since gone on to manage social media accounts for drum corps, work as a manager and lead designer in the screen printing, promotions, and publishing industries.

They graduated from Stephen F. Austin State University with a BFA in Graphic Design, and still works with plenty of small businesses and non-profits in the area.
In their spare time, Emily can be found hiking and biking around the pineywoods of East Texas or volunteering at a local park.

They are available for contract and custom work including small & bulk sticker orders, creative consulting, logos, brochures, and more! For any questions, please contact Emily via email, Instagram, or Etsy!